Testimonials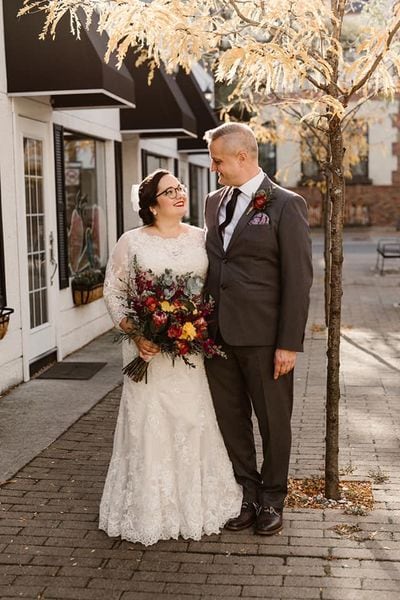 Katie Yeomans
What a wonderful team! They created my wedding florals in October and were just so amazing throughout the entire process. They helped me choose my flowers and greenery when I had no idea what I wanted, they were easy to communicate with and could not be beat for the price! I was on a pretty strict budget and regardless, I could feel the love and passion they put into making my day special.
Whether you're looking for a one-off floral arrangement or a huge order for a wedding, support this wonderful family-run business and you will not be disappointed!
November 2019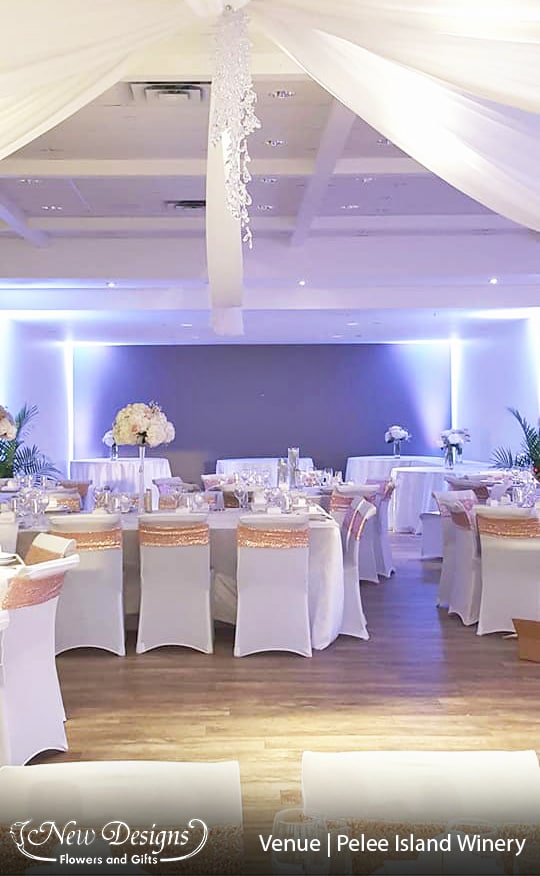 Chris Bisciotti
My wife and I used New Designs for all of our wedding decorations and floral needs. The owners sat with us multiple times to gather our vision of the backdrop, colors and flower arrangements. First of all, my wife was particular about the colors, seeking a subtle rose gold and white combination. Somehow Maria, the owner, was able to find the exact color rose to match everything. Secondly, I remember standing at the altar with all eyes on me but looking back down the aisle to see stunning floral arrangements creating an overall picture I will never forget. Finally, the most impressive aspect of the day was when we finally saw the hall at Pelee Island Winery decorated. We walked in together, stopped and stared at what Maria and Darl created for our reception dinner. They took a quick conversation regarding colors, drapes and table configuration and turned it into an amazing backdrop for the evening. My friends, ironically event planners in NYC and Boston themselves, could not stop commenting on how incredible the venue looked.[...] I would recommend Maria and Darl for any occasion. Whether it be a wedding or simple arrangement for Mother's Day, they are capable of taking your vision and exceeding your expectations.
Spring 2018